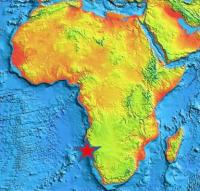 Pancontinental Oil & Gas NL is pleased to advise that a second seismic survey acquisition of 1,000km of 2D data has now been completed within its highly prospective offshore acreage in licence area EL 0037 offshore Namibia, southwest Africa.
The 2D acquisition extends to the south beyond a recently completed 3D survey of approximately 3,000km2 and provides infill to existing 2D seismic coverage.
The 2D seismic coverage is intended to provide data to define new "leads" on-trend to the 3D area while the 3D survey is designed to prove-up a number of previously defined leads to drillable "prospect" status.