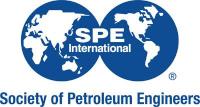 This year's SPE Annual Caspian Technical Conference and Exhibition—taking place 4–6 November in Baku, Azerbaijan—will feature three high-level panel sessions addressing the most topical trends, challenges and opportunities facing the oil and gas industry in the Caspian.
The three panel sessions have the confirmed participation of some of the region's industry leaders, drawn from government, operators, service providers, advisory firms, and energy research companies, including SOCAR, BP, ExxonMobil, Schlumberger, TOTAL and TANAP.
The Caspian region is well-positioned to act as a key supplier of natural gas to Turkey and Europe, its stable geopolitical environment offering highly sought-after security of supply too. The first panel session, on gas development, will examine current and future sources of demand for Caspian gas, the main players in the value chain (both upstream and midstream) and the technical and commercial challenges that they face.