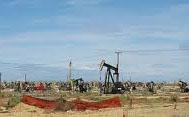 Panorama Petroleum Inc. reported has entered into a Memorandum of Understanding (MOU) with State Petroleum Overseas Inc. (State) to acquire one hundred percent (100%) of State's issued shares subject to a Definitive Agreement, the fulfillment of certain conditions precedent and TSX.V Exchange approvals.
State is a signatory with the Government of Sudan, to an Exploration & Production Sharing Agreement (EPSA) wherein State obtained a fifty percent (50%) interest in Block 26, Rawat Basin, Sudan.
Block 26 covers an area of 26,149 sq. km. with substantial data including;
◾ Two (2) discovery wells C1 and C2 which are 4 km. apart where oil was encountered in the Galhak formation. The crude oil is a light 30° (+/-) API and the wells were drilled to a depth of 1,800 m. +/- and DST tested. ◾ 6,071 km. of 2D seismic and 430 sq. km. of 3D seismic.