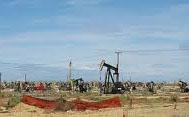 Panorama Petroleum Inc. has entered into a Memorandum of Understanding (MOU) with State Petroleum Overseas Inc. (State), a private non-arms length British Columbia corporation to acquire one hundred percent (100%) of the shares of State from the State shareholders subject to certain conditions precedent.
State is a signatory to an Exploration and Production Sharing Agreement ("EPSA") with the Government of the Republic of Sudan on Block 26 D/E (formerly Block 7) Rawat Basin, North Sudan covering an area of 25,529 km sq. pursuant to which State holds a 50% interest in Block 26 D/E.
Block 26D/E is situated in the south-east of North Sudan and the area is readily accessible. An existing pipeline that connects to the export pipeline to Port Sudan runs through the Block and a Central Processing Facility (CPF) is also located within the boundary of the Block.