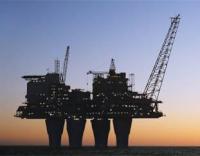 Panoro Energy ASA has appointed John Hamilton to the position of Chief Executive Officer. John has extensive experience in the international oil and gas industry and in investment banking. John will take up his new position immediately. John is a UK citizen and will be based in London.
Previously John Hamilton held numerous senior positions at leading publicly listed oil and gas companies. These include CEO of London listed President Energy PLC (2012-2014), Non-Executive Director of London listed IGas PLC (2009-2012), Chief Financial Officer of FTSE 250 Imperial Energy PLC (2007-2008), until its sale for over US$ 2 billion. In addition, John has extensive financial experience across the oil and industry, as Managing Director at Levine Capital Management (2009-2012), an oil and gas equity fund. John also spent 15 years at ABN AMRO Bank as an investment banker, working in Europe, Africa and the Middle East.
Nishant Dighe, presently interim CEO, will continue as President and Chief Operating Officer.
Julien Balkany, Chairman of the Board said, 'We welcome John to Panoro. We believe that John brings a very complementary set of skills and experiences to strengthen the Company and deliver value to our shareholders. On behalf of the Board I would like to thank Nish for his hard work and valuable contributions during this period of transition.'