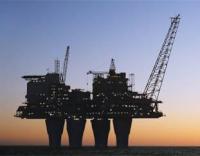 Panoro Energy is pleased to provide the following operations and corporate update.
The Aje-5 production well located on the OML 113 license, offshore Nigeria, has been successfully completed and the reservoir has been perforated in the Upper and Lower Cenomanian Oil bearing zones. The subsea tree has been installed and the well has been suspended ready for connection to the oil production facilities prior to commencement of production.
The Saipem Scarabeo 3 semi-submersible drilling rig has been moved to re-enter the existing Aje-4 well for completion as a second Cenomanian production well. All key equipment related to the Aje oilfield development has now been delivered to Lagos, including the FPSO moorings and turret buoy, the production manifold, the umbilical termination assembly, and the umbilicals and flowlines.