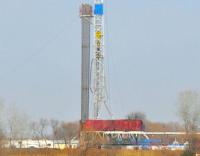 Panther Energy is pleased to provide shareholders with a corporate update discussing its recent name change, new ticker symbol, and a series of significant actions that have contributed to the Company's current position and outlook for the near future.
In connection with its recent name change to Panther Energy from Innocent, Inc., the Company's common shares have commenced trading on the OTCBB under the new ticker symbol, "PNEG," effective August 5, 2014.
These changes reflect the Company's ongoing efforts to minimize the risks of exploration by developing proved petroleum reserves and maximizing profit through strategic acquisition and liquidation of selected oil and gas properties.