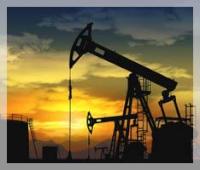 Par Petroleum Corporation says that its subsidiary, Hawaii Pacific Energy, LLC ('HPE'), has completed its purchase of Tesoro Hawaii, LLC ('Tesoro Hawaii') from Tesoro Corporation.
The purchase price is comprised of $75 million in cash plus market value of net working capital and a contingent earnout payment of up to $40 million. The acquired assets include a 94,000 barrel per day-capacity refinery; storage capacity for 2.4 million barrels of crude oil and 2.5 million barrels of refined products; and related logistics assets, including five refined product terminals, 27 miles of pipelines and a single point mooring terminal.
In addition, HPE has rights to sell gasoline through a network of 31 Tesoro-branded retail stations in Hawaii. Tesoro Hawaii, which will be renamed Hawaii Independent Energy, LLC ('HIE'), will operate as a separate wholly-owned subsidiary of Par Petroleum and will be headquartered in Oahu, Hawaii.