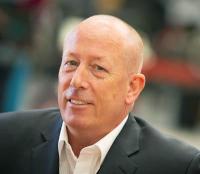 Two experienced industry figures have been appointed to the board at Paradigm Drilling Services in the wake of a £5m investment in the business.
Nicholas Gee and Mike Hill have become directors at the drilling and intervention technology company following the injection of capital by Buckthorn Partners and Saudi Aramco Energy Ventures (SAEV), the corporate venturing subsidiary of Saudi Aramco.
Nicholas – previously executive vice president of strategy and development at Weatherford International – represents Buckthorn on the Paradigm Board. Mike, who has over 17 years' investment experience in the oil and gas sector, represents SAEV.
Paradigm managing director Fraser Innes said: "It's great to have people of the calibre of Nicholas and Mike on the board on behalf of our investment partners.