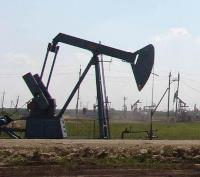 Paradigm Oil and Gas, Inc. has purchased a commercial facility in West Athens, Texas to serve as its base for field service operations.
Situated on 4 acres along US Highway 175, less than an hour south of Dallas, the 4,000 square foot building features offices and warehouse space with six 14' bay doors.
Conservatively valued at 500,000.00 Paradigm acquired the property in a self-financed cash and preferred stock transaction totaling 470,000.00. "Given the facility's proximity to hundreds of our wells in Texas and Louisiana, this location gives us the opportunity to establish a more efficient and cost-effective field services operation," stated Vince Vellardita, Chairman and CEO of Paradigm Oil & Gas.