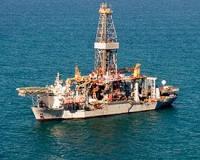 Paragon Offshore plc has acquired 52,749,014 shares of Prospector Offshore Drilling S.A., a publicly traded offshore drilling company listed on Oslo Axess (Prospector).
Paragon acquired the shares at a price of 14.50 Norwegian kroner (NOK) per share, or $2.13 per share based on the exchange rate of one United States dollar to 6.80 NOK.
Following this transaction, Paragon owns a total of 52,749,014 shares of Prospector, equal to 55.8 percent of the outstanding shares of Prospector.
Paragon intends to launch a mandatory tender offer for the remaining outstanding shares of Prospector within four weeks as mandated by applicable Luxembourg and Norwegian law. In addition, Paragon will request the board of directors of Prospector to convene a general meeting of the Prospector shareholders to elect three new Paragon designated directors to the Prospector board.