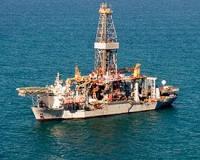 Paragon Offshore has appointed Julie A. Ferro as Vice President – Human Resources with responsibilities that include human resources, administration, learning and development, performance management, employee relations, recruiting and retention.
Ms. Ferro has more than 18 years of human resources experience working for both public and private companies in the energy and commercial real estate industries including her most recent role as Vice President – Human Resources at Endeavour International Corporation. She also spent three years as a Managing Director for a leading compensation consulting firm in Houston.
Ms. Ferro has a BA degree from the University of Houston, and is a Certified Compensation Professional (CCP), a Certified Executive Compensation Professional (CECP), a Certified Equity Professional (CEP), and a certified Professional in Human Resources (PHR).