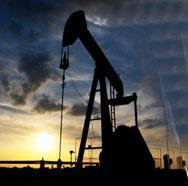 Parex Resources Inc. has closed its previously announced bought deal financing. A total of 14,950,000 common shares (Common Shares) of Parex have been issued at a price CAD$9.15 per share for gross proceeds of CAD$136,792,500, which included the exercise in full of the over-allotment option granted to the underwriters. Parex currently has approximately 149.8 million Common Shares outstanding.
The syndicate of underwriters was co-led by Scotiabank and FirstEnergy Capital Corp. and included RBC Dominion Securities Inc., Paradigm Capital Inc., Haywood Securities Inc., CIBC World Markets Inc., Dundee Securities Ltd., Peters & Co. Limited, TD Securities Inc., GMP Securities L.P., Canaccord Genuity Corp. and Edgecrest Capital Corp.
The net proceeds from the financing will initially be used to pay down bank indebtedness, increase net working capital and subsequently is expected to be used to fund capital expenditures and future growth opportunities.