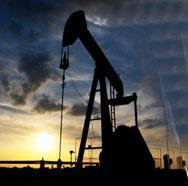 Parex Resources Inc., provides an operational update on its exploration and production activities in Colombia.
Production - Q4 Forecast 16,800 bopd
Production for the third quarter of 2013 was approximately 16,200 barrels of oil per day (bopd). We expect production for the fourth quarter of 2013 to be 16,800 bopd and full year 2013 production to be approximately 15,700 bopd, which would exceed the company's previous full year production guidance of 15,000-15,500 bopd.
LLA-24 Block Farm-in
Parex signed a farm-in agreement for the LLA-24 Block in the Llanos Basin of Colombia. Pursuant to the terms of the farm-in agreement, Parex receives 70% working interest, operatorship and has a commitment to pay 100% of the drilling of one exploration well to a depth of approximately 8,000 feet, subject to regulatory approval. The block is located immediately south of Parex' LLA-20 block and is 147,100 gross acres with approximately 35% covered by recently acquired 3-D seismic. This farm-in demonstrates Parex' continued ability to expand our portfolio and leverage our leading financial and operational capabilities.