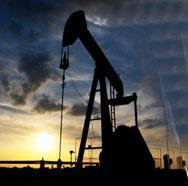 Parex Resources Inc. has executed a formal binding agreement with Empresa Colombiana de Petroleos S.A. whereby Parex will farm-in to operate and earn a 50% working interest in the Aguas Blancas light oil field located in the Middle Magdalena Basin of Colombia.
The Aguas Blancas oil field is located in the Middle Magdalena Basin immediately south of the La Cira-Infantas oil field which has produced approximately 850 million barrels of oil to date. Aguas Blancas was discovered in 1962 and was initially appraised with five wells in the period between 1962 and 1964. No wells have since been drilled.
Cumulative oil production from the field is approximately 1 million barrels of light oil (28-33 API). The main producing horizon is the Mugrosa 'C' Formation at depths of 4,000-7,000 feet. Gross reservoir interval thicknesses in the Mugrosa 'C' range from 300-500 feet with up to 150 feet of net oil pay.