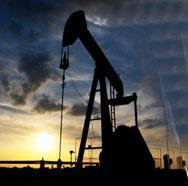 Parex Resources Inc. provides an operational update.
Q3 Production.
Quarterly (Q3 July 1-Sept 30, 2015) production grew to 27,375 barrels of oil per day compared to Q2 2015 production of 27,025 bopd and from Q3 2014 production of 25,175 bopd
Jacana 2015 Discovery (LLA-34, 55% WI, Non-op)
The Jacana-2 well was drilled to a depth of 11,092 feet approximately 820 meters northeast of the Jacana-1 well in the direction of the Tigana field. The well encountered potential oil bearing zones in both the Mirador and Guadalupe formations. The Guadalupe reservoir was tested with the use of an electric submersible pump and after 112 hours, a total of 3,941 barrels of 15 API oil had been recovered at an average rate of 845 bopd.