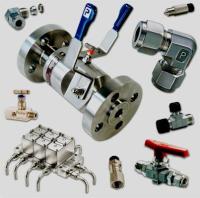 Parker Hannifin Corporation has named Robert Malone, age 51, as Vice President and President - Filtration Group and an Officer of the company, effective December 1, 2014. Mr. Malone replaces Peter Popoff, who will retire effective February 1, 2015, as previously announced.
"Following Parker's well established practice of planned succession, we are fortunate to have someone of Rob's caliber to step into this role and continue to pursue our target to grow Parker's leadership position in the global filtration market," said Tom Williams, Executive Vice President and Operating Officer. "I am confident he will lead the group to ongoing success much as his track record and experience indicates in previous leadership positions."
Mr. Malone has 15 years of experience in the filtration industry. He joined Parker in 2013 as Vice President of Operations for the Filtration Group where he is responsible for five of the group's divisions and is the group sponsor for four of the seven global filtration platforms.