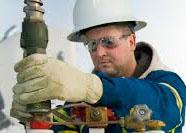 Parkland Fuel Corporation (Parkland) has closed its acquisition of the assets of Pioneer Energy (Pioneer), the appointment of Mr. Tim Hogarth to its Board of Directors, and revised Adjusted EBITDA guidance for 2015. All financial figures are expressed in Canadian dollars.
Pioneer Acquisition Closing The Acquisition was completed on June 25, 2015 for an aggregate purchase price of $377 million. Consideration paid at closing included $258 million in cash, $119 million in common shares of Parkland (consisting of 5.8 million common shares of Parkland, issued at a price of $20.47 per common share based on a 15-day volume weighted average closing price of the common shares of Parkland prior to the Acquisition announcement on September 17, 2014), and the assumption of standard operating liabilities.
The Acquisition has an effective date of June 25, 2015 and the final adjusted purchase price will be determined post-closing and is subject to customary adjustments.