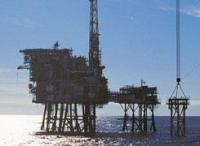 Parkmead is delighted to report that it has signed an agreement with EWE VERTRIEB GmbH (EWE) to acquire a 20 per cent. interest in UK production licence P.1293 (Block 14/18b ALL) which contains the Athena oil field. Completion of the acquisition is subject to the usual partner and regulatory approvals.
Following the acquisition of Lochard Energy Group PLC, completed in July 2013, Parkmead already holds a 10 per cent. interest in the producing Athena oil field. This acquisition will therefore treble Parkmead's stake to 30 per cent.
Production at Athena averaged approximately 9,000 barrels of oil per day in Q2 2013. The field is currently producing at a reduced rate of approximately 7,500 barrels of oil per day, following some pump operational issues. There is a work programme planned for 2014 to increase production back up to normal levels. Parkmead's increased interest in the field will provide the Company with significant growth in production revenues and operating cash flows.