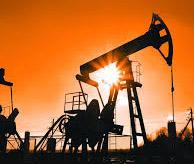 Parsley Energy, Inc. has appointed Brad Smith as Parsley's Vice President-Corporate Strategy and Investor Relations, effective August 1.
Mr. Smith previously served as Parsley's Director, Investor Relations. In this new position, Mr. Smith will continue to oversee the Company's investor relations activities and will also be responsible for leading Parsley's strategic planning efforts in conjunction with the Company's Board of Directors and executive management team.
Mr. Smith's professional experience includes oil and gas equity research at Credit Suisse, management consulting at PricewaterhouseCoopers, and academic positions at Rice University. He holds degrees from Baylor University and Princeton University.