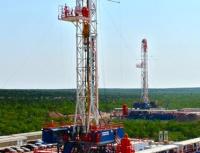 Patterson-UTI Energy announced that one of its subsidiaries has entered into an agreement to acquire the East Texas-based pressure pumping operations of a privately held company.
The acquisition includes 31,500 horsepower of hydraulic fracturing equipment and provides Patterson-UTI with a new base of operations and employees to efficiently support drilling programs in East Texas and Louisiana.
The pending transaction is subject to customary closing conditions and receipt of required third party consents, and is expected to close within 10 days.