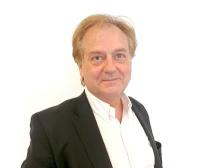 Plan B Energy Storage (PBES) has announced Sven Thy Christensen has joined the firm to develop marine and power markets in the Mediterranean region. Christensen brings decades of experience of green solutions for ship efficiency, emissions reduction, and power generation including diesel and gas generation, wind and solar energy.
Christensen comes from Odense Maritime Technology, where he held the position as Sales & Business Development Director. Prior to this he worked for MAN Diesel & Turbo in Spain. Here he spent four years as Managing Director Deputy, representing the company at Spanish shipyard group Astilleros Españoles, and then ten years as CEO for Spain for all group companies, simultaneously responsible for business development in Latin America.
Sven is a mechanical engineer with a graduate diploma in business administration, both from University of Copenhagen. He holds the honorary title as Copenhagen Goodwill Ambassador, is a member of the Danish Association of Engineers (IDA), and of the Spanish Society of Naval Architects and Ocean Engineers (AINE).
"The spirit and focus of the company is remarkable," says Sven Thy Christensen. "PBES technology provides outstanding safety and performance and fulfils long awaited storage solutions in the maritime, the energy and industrial sectors. I look forward to the challenge of placing PBES product in power generation applications around the Mediterranean."
"Sven's experience with marine and land based power generation gives him direct experience and clear perspective," comments Brent Perry, CEO, PBES. "He has achieved success in the most demanding of industries. He is a natural fit for this team."