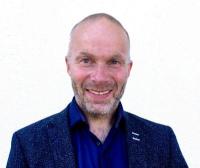 Plan B Energy Storage has announced that Eivind Aune has joined the firm to develop energy storage markets. Aune brings decades of experience in Norwegian business.
With an MSc in electronics/cybernetics and an MBA in international marketing and trade, Eivind has found success in several board and CEO positions. Eivind spent the 8 last years as an owner and CEO of Sifa Mechanical Production in Selbu, Norway.
"PBES has proven that becoming 'green' is also a good business case," says Aune. "Their achievements in a relatively short time are exceptional, and they are a very enthusiastic and competent team. I'm very pleased to be able to provide guidance and expertise in Norwegian markets."
"Eivind's strong business mind and technological competence give him direct experience and perspective of Norway's dynamic yet geographically small marketplace." Commented Brent Perry, CEO, Plan B Energy Storage. "His success in a variety of sectors provides perspective beyond the marine world."
PBES' high performance lithium batteries are known as the safest in the world. Thermal-Stop™ CellCool™ and CellSwap™ systems make PBES batteries safer, longer lasting and better value than any other product available today.