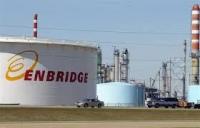 The Progressive Contractors Association of Canada (PCA) welcomed the National Energy Board announcement on the approval of the Enbridge Line 9B pipeline reversal.
Sean Reid, Vice President (Federal and Ontario), issued the following statement in reaction to the decision:
The National Energy Board's decision to approve the Enbridge Line 9B Reversal Project is in the best interest of Canadian construction firms and their workers. This project will create jobs and boost the national economy by increasing market access for Canadian oil.