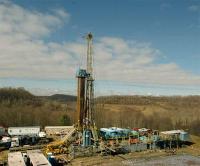 PDC Energy, Inc. has agreed to sell its fifty percent interest in PDC Mountaineer LLC (PDCM) to Mountaineer Keystone Energy, LLC for approximately $250 million subject to certain purchase price adjustments.
PDC's net pre-tax proceeds from the sale, after its share of JV debt repayment and other working capital adjustments, is expected to be approximately $190 million comprised of $150 million in cash and a $40 million note.
The transaction includes the buyer's assumption of PDC's share of the firm transportation obligations related to the assets owned by PDCM as well as PDC's share of certain PDCM natural gas hedging positions for the years 2014 and 2015.