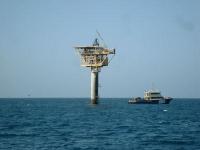 Peak Well Systems (Peak), has launched the FlexiDrift – an accurate, adjustable tool to confirm the minimum diameter specification of well bore tubing with the ability to cover a range of tubing sizes.
Unlike other drift tools on the market that require up to five tools to cover the full range of wellbore tubing sizes, the FlexiDrift is available in three standard tool sizes that can be accurately adjusted to within 10 thous of the desired diameter to span drift diameters of 2.000 inch – 2.750 inch, 2.720 inch – 3.750 inch and 3.700 inch – 5.750 inch respectively; thereby reducing the inventory required to run standard toolstring operations.
The FlexiDrift consists of a mandrel with two sets of extendable rails that can be manually extended with ease using the adjustment sleeves to the desired radius of the well tubing. When run downhole, the unique positioning of the extended rails provides the highest radial contact across the widest operating range of required drift sizes ensuring no unforeseen obstructions, debris or damage is present in the well prior to other operations.