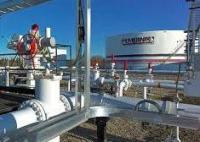 Pembina Pipeline Corporation has appointed Ms. Anne-Marie Ainsworth to the Board of Directors effective October 7, 2014.
Ms. Ainsworth has served as President and Chief Executive Officer and a member of the board of directors of the general partner of Oiltanking Partners, L.P., a Houston, Texas-based company engaged in terminalling, storing and transporting crude oil, refined petroleum products and liquefied petroleum gas.
She currently serves as a member of the board of directors of Seventy Seven Energy Inc., an Oklahoma-based company that provides a wide range of wellsite services and equipment to U.S. land-based exploration and production customers operating in unconventional resource plays.