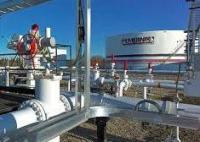 Pembina Pipeline Corporation has placed its Phase II low vapour pressure (LVP), crude oil and condensate pipeline expansion (Phase II LVP Expansion) into service.
The Phase II LVP Expansion, which is underpinned by long-term contracts with Pembina's customers, was commissioned on April 8, 2015 and was placed into service on April 24, 2015, adding an incremental 55,000 barrels per day (bpd) on the Company's Peace Pipeline System and bringing total capacity on this line to over 250,000 bpd.
"We are very pleased to be placing this expansion into service as it will help alleviate volume constraints on our systems for our customers," said Jason Wiun, Pembina's Vice President, Conventional Pipelines. "With the additional capacity this expansion will provide, we're better able to get our customers' product to market. Further, the completion of this project is good news for our shareholders as it adds to our growing fee-for-service-based cash flow stream."
Including capital to be spent on post-construction clean up, Pembina expects the cost of the Phase II LVP Expansion to be $350 million.