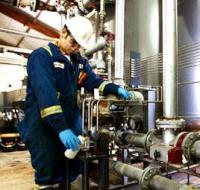 Pengrowth Energy Corporation has appointed Jamie Sokalsky to its Board of Directors.
Mr. Sokalsky brings over 30 years of senior executive experience in a wide range of areas including finance, capital markets, corporate strategy, project development, acquisitions and divestitures. Mr. Sokalsky's career centered primarily within the mining and resources sector, where he held various executive roles with Barrick Gold Corp., including Chief Financial Officer and most recently, as President and Chief Executive Officer.
During his tenure at Barrick, Mr. Sokalsky was instrumental in instituting a company-wide portfolio optimization program, as well as the implementation of value enhancing initiatives. These initiatives included an enhanced focus on cost reduction, improved rates of return, free cash flow and capital allocation, as well as strengthening the company's balance sheet.
Mr. Sokalsky holds a Bachelor of Commerce degree (Honors) from Lakehead University and also holds a Chartered Professional Accountant designation.