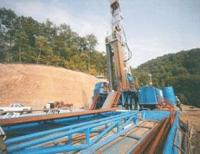 Penn Virginia Corporation has sold certain non-core South Texas assets to an undisclosed buyer for gross cash proceeds of $13 million.
The divested properties are located in far southwest Gonzales County, Texas, a significant distance away from our main acreage block, and include three producing wells with September 2015 net production of approximately 250 barrels of oil equivalent (BOE) per day, approximately 950 net developed acres and estimated mid-year 2015 proved developed reserves, as determined by third party engineers, of approximately 595,000 BOE.
Following the sale, we still hold leasehold interests in 100,400 net acres in South Texas, including approximately 52,500 undeveloped net acres.