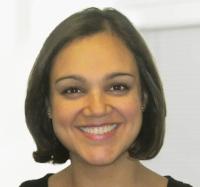 Penspen has won the prestigious 'Global Pipeline Award' from the American Society of Mechanical Engineers for their internet-based Masters in Pipeline Integrity Management, run in partnership with Northumbria University in the UK.
The American Society of Mechanical Engineers judge and present the award at the International Pipeline Conference and Exposition in Calgary, Canada, where over 5000 delegates meet every two years.
The award 'recognises outstanding innovations and technological advances in the field of pipeline transportation'. Penspen was one of 5 companies short-listed for the prize, and the winner was announced at a large awards dinner in Calgary on 30th September.
Michelle Unger, Head of Learning Services said, 'This Masters programme is unique as all the tutors are experts from the pipeline industry, it is delivered totally via the internet, and students can obtain an MSc without ever leaving their country. The success of the course means we can now create a version in Spanish, and launch it into Latin America, where there is a great demand for this type of education. This award will help us expand around the world.'