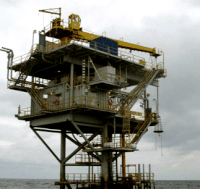 Perenco confirms that its operations in Tunisia have been unaffected by recent events in the country. Production of approximately 32 million square cubic feet per day (mmscfd) of gas and 4 mmscfd of LPG equivalent and 2,000 barrels per day of condensates has continued, uninterrupted throughout.
Perenco has operations in Central Tunisia on the El Franig, Baguel, and Tarfa gas fields.
Country Manager, Louis Hannecart, said, "Our operations have continued and we have encountered no problems having staff at work over the last few weeks. As with any subsidiary, we have the appropriate security measures in place, but our ability to continue to successfully operate has been ensured thanks to a combination of both the professionalism of our team, but also the ongoing and full support of our partner, ETAP, and the Energy Department within the Ministry of Industry. We have been active here for many years and remain confident in Perenco's long term future in Tunisia." Let's all play together in the best online juegos friv games on the most popular site.