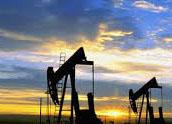 Perpetual Energy Inc. has closed the sale of certain fee simple lands in east central Alberta, and a working interest in related seismic data, for $21.0 million.
The transaction involves 206,712 net acres (207,770 gross) of fee simple lands, primarily comprised of section 8 and three quarters of section 26 in a checkerboard pattern across a 14 by 18 township area east of Edmonton. Included in the disposition is approximately 165 Mboe of reserves (82 percent gas) associated with royalty interests, as well as the assignment of a 75 percent ownership interest in 1,013 square km of 3D proprietary seismic and 3,917 km of 2D proprietary seismic.
This transaction represents another important milestone in advancing the Company's key strategic priority focused on debt reduction in 2015.