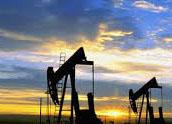 Perpetual Energy Inc. has entered into definitive agreements with a joint venture partner for a portion of its lands in the Edson area of West Central Alberta. The joint venture (East Edson JV) will significantly accelerate Perpetual's net production and funds flow growth from the East Edson Property. Closing is expected to occur on or before July 16, 2014.
Perpetual has also entered into a transaction to monetize its gas over bitumen royalty credits to a third party for proceeds of $20.5 million, subject to adjustments. Closing is expected on or about June 26, 2014.
The Company's independent reserve auditors, McDaniel and Associates Consultants Ltd., (McDaniel) have re-assessed the reserves related to the East Edson Property, giving effect to the East Edson JV, and also mechanically-adjusted Perpetual's year-end 2013 reserves to an effective date of May 1, 2014.