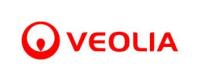 Peterson in partnership with Veolia has announced a £1million investment in the development of a new, purpose built decommissioning facility in Great Yarmouth. The new site in Great Yarmouth port, operated with joint venture partner Veolia, and developed in cooperation with the, and with support funding from NewAnglia LEP, will provide operators in the Southern North Sea (SNS) with access to a full service decommissioning facility and Veolia-Peterson's market leading expertise and experience.
The investment, announced on Wednesday June 17th at EEEGR's (East of England's Energy Group) Westminster reception, will create a bespoke facility located in the western terminal of the recently developed Outer Harbour at Great Yarmouth port, enabling topside, jackets and subsea equipment to be off loaded for dismantling and recycling.
Locating Veolia-Peterson's expertise in Great Yarmouth will provide operators with a facility within easy reach of the SNS thus minimising the risk and costs associated with transporting infrastructure. Due to be operational in July 2015, Veolia-Peterson expects to create up to seven new jobs initially, with this expected to increase in line with project requirements and market demand. Peterson has been operating in Great Yarmouth since 1997 and employs 30 people at its existing facility providing quayside and logistics services.