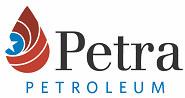 Petra Petroleum Inc. has entered into the definitive agreement (the "Definitive Agreement") with Mitra Energy Limited, in respect of the previously announced proposed business combination of the two companies (the "Transaction").
As previously disclosed, the Transaction will constitute a Reverse Takeover of Petra pursuant to the TSX Venture Exchange (the "Exchange") Policy 5.2 - Changes of Business and Reverse Takeovers.
Upon completion of the Transaction, Petra will be engaged in the business of exploration and development of oil and gas resources in South East Asia through Mitra.