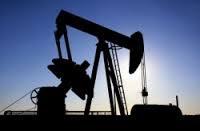 The board of Petrel reports that an agreement has been reached with the Ghanaian authorities on the specific revised co-ordinates of the signed Petroleum Agreement on a licence Block in the Tano area of Ghana.
This solution is satisfactory for the Company and brings the Company s interests in acreage closer to existing discoveries. As announced in July 2014, it was agreed that additional, contiguous acreage will be added to preserve the size of the Block, and a revised Activity Map has been circulated.
The agreement is between Pan Andean Resources Ltd (60% Clontarf Energy plc, 30% Petrel Resources plc, 10% local interests) the Ghana National Petroleum Corporation and the Government of Ghana.