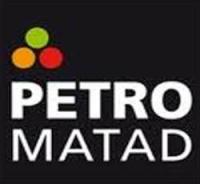 Petro Matad says that the processing and interpretation of FTG and HRAM data is ongoing and the Company is very happy with the results to date as they have allowed better definition of prospective basin areas where exploration activities will be focused to identify wildcat drilling locations.
These data not only enable fine-tuning and optimisation of the seismic acquisition programme but will also integrate with the seismic data to enable the Company's technical teams to high-grade prospects for drilling.
The 2D seismic acquisition programme in Block IV has been completed with 1,085 km of new data being acquired.