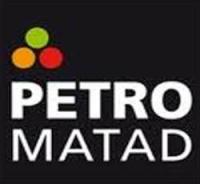 The Board of Directors of Petro Matad is pleased to announce that the Government of Mongolia has formally approved the farmout of a portion of Petro Matad's participating interests in Blocks IV and V in Central Mongolia. The key terms of the farmout were previously announced by the Company on 7 April 2015.
In formal recognition of the approval by the Mongolian government a tripartite Protocol of Assignment has been signed by an authorised representative of the government. This follows earlier approval by the Mongolian Cabinet. This same Protocol had previously been signed by authorised representatives of BG and Petro Matad as part of the process for agreeing the farmout.
The transaction remains subject to one further BG Group condition. Upon satisfaction of this condition the Company will issue a further announcement together with an operational update on preparations for the commencement of work programme activities.