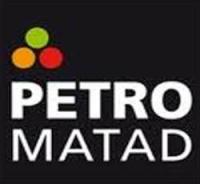 Petro Matad is pleased to provide an operational update on current and planned activities.
The combined FTG and HRAM survey contracted to Bell Geospace has been successfully completed within budget and ahead of plan. The Company acquired 22,000 line km of data over an area of 11,000 km2. The data quality, as vetted by third party analysts, is excellent and allows the Company to optimise the ongoing seismic acquisition program.
Furthermore it will significantly enhance the Company's ability to high grade basins and de-risk prospects for drilling. The next steps will be to further process the data and to integrate it with existing and new seismic data. Combined interpretation of FTG and seismic has been successfully used in frontier exploration elsewhere but it is the first time in Mongolia that an FTG survey has been undertaken for hydrocarbon exploration.