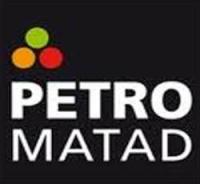 Petro Matad is pleased to provide an update on its operations, results of the interpretation of the 220 kms of seismic acquired over Blocks IV and V in November 2013 and the continuing farmout process.
In Block IV, 65 kms of seismic were shot overa thrusted anticlinal feature seen on a single east - west seismic line in the western part of the Block. The new seismic confirms a three way dip closure on the downthrown side of major strike slip fault with possible recoverable reserves of 60 to 100 million barrels oil.
A smaller, but a well imaged, more robust four way dip closure with possible reserves of about six million barrels can also be mapped within this overall fault prospect.