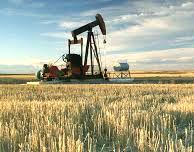 Petro River Oil Corp. has released an update from Horizon Energy Partners, LLC relating to a Farmout Agreement between Horizon Energy's wholly owned subsidiary, Grapevine Energy, LLC and California Resources Production Company.
Petro River is currently party to a conditional purchase agreement with Horizon I Investments, LLC to acquire a 20% interest in Horizon Energy; the acquisition is expected to close in April 2016.
The Farmout Agreement offers Grapevine a 100% interest (subject to certain conditions) in a large acreage position in the southern San Joaquin Basin.