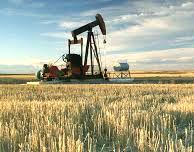 Petro River Oil Corp. provides an update on its proposed drilling program on its core asset, the Pearsonia West Concession in Osage County Oklahoma, as well as other recent corporate activities.
Pearsonia comprises one of the largest contiguous oil and gas acreage positions in Oklahoma, at approximately 106,000 acres. Petro River acquired a controlling interest in the asset in May 2014 through an investment in Bandolier Energy LLC.
Pearsonia had been previously exploited by horizontal drilling in Mississippian reservoirs and the future exploration and development strategy was to target similar reservoirs through horizontal drilling.