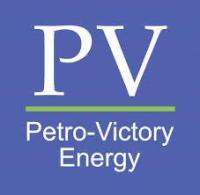 Petro-Victory Energy Corp. has spudded the Lapacho well, ahead of schedule, on September 2nd, under its ongoing drilling campaign in Paraguay.
The approximately 4600 meter well is expected to take 70 days to drill, targeting a 400 meter section predicted to contain Santa Rosa Formation reservoir sandstone, immediately underlying the Devonian source rock.
The Lapacho prospect has been upgraded by the Operator and significantly de-risked, based on evaluation of the recent Jacaranda well results (drilled 15km to the NE). This potentially proves the existence of the "live" Middle and Lower Devonian source rock and sealing shale, that seismic indicates, overlies the Santa Rosa reservoir targeted by the Lapacho well.