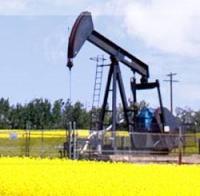 Petroamerica Oil Corp. makes the following changes to its Board and Management team as part of the Company's succession plan.
Effective immediately, Dr. Ralph Gillcrist, who has been the Company's Chief Operating Officer (COO) and Executive Vice President since December 2012 and joined the Company as Vice President of Exploration in October 2010, will assume the role of President and Chief Executive Officer (CEO) and will accept a seat on the Board of Directors.
Mr. Nelson Navarrete, who has been President and CEO of the company since January 2011, will move to the position of Executive Chairman, succeeding Mr. Jeffrey Boyce who has been Executive Chairman of the Company since January 2011; Mr. Boyce will become the Lead Executive Director of the Company.