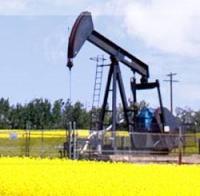 Petroamerica Oil Corp. provide an operating and financial update for activities in Colombia.
The Company's cash position, as of September 30, 2013, was approximately US$64 million and all planned future capital programs through 2014 are expected to be fully funded from a combination of cash-on-hand and projected revenues.
Company working interest production for the third quarter averaged 5,951 barrels of oil per day ("bopd"), an increase of 18% over production levels reported for the second quarter of 2013. Company working interest production for the month of September averaged 6,213 bopd, compared to an August average of 5,997 bopd, representing a 4% increase.
Las Maracas Field, Los Ocarros Block (50% Working Interest)
The Las Maracas field oil production averaged 12,200 bopd gross for the month of September. Production from the field is currently being managed with the objective of extending the production plateau, optimising total fluid production and delaying the future decline. Looking forward, the Las Ocarros partnership intends to carefully manage the Las Maracas Field production and it is therefore anticipated that production is expected to be maintained at approximately 12,000 to 12,500 bopd gross throughout the rest of this year.