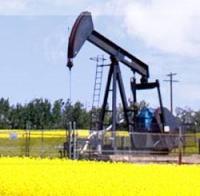 Petroamerica Oil Corp. announce the start of drilling operations at its La Guira-1 exploration well on the Los Ocarros Block in the Llanos Basin of Colombia. The La Guira-1 exploration well was spud on October 9, 2013 and is targeting the Mirador, Gacheta and Une Formations which produce at the adjacent Las Maracas Field.
This well is expected to be drilled to a total depth of 12,500 feet and is expected to take up to one month to drill and case. The La Guira prospect is a potential satellite to the Las Maracas Field, and is located on the next fault block to the immediate south.
Petroamerica holds a 50% non-operated participating interest in the Los Ocarros Block.