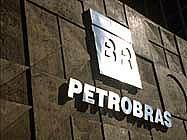 Petrobras has completed negotiations with Pampa Energía on the main terms and conditions of the sale of its stake in Petrobras Argentina (PESA), owned by Petrobras Participaciones S.L. (PPSL).
Pampa Energía, a public traded company, is an integrated energy company in Argentina operating in the oil and gas sector as well as in the generation, transmission and distribution of electric energy sector.
The transaction negotiated includes the sale of a 67.19% stake in PESA, a 33.6% retention by Petrobras of the Rio Neuquen concession - areas with high natural gas production potential in the Neuquén Basin, in Argentina - and 100% of the Colpa Caranda asset - natural gas producing fields in Bolivia. The base price of the deal is USD 892 million, corresponding to USD 1.327 billion for 100% of PESA.
This transaction, carried out through a competitive process, is part of the Divestment Program planned for in the 2015-2019 Business and Management Plan and its completion is subject to the deliberation and approval of its final terms and conditions by the Executive Board and Board of Directors of Petrobras, along with the appropriate regulatory agencies.