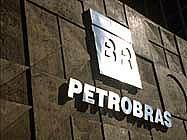 Petrobras has completed negotiations with the Southern Cross Group on the main terms and conditions for the sale of 100% of Petrobras Chile Distribución Ltda. (PCD), owned through Petrobras Caribe Ltd.
Southern Cross Group is a private equity fund, founded in 1988, with USD 2.9 billion of assets under management and focuses on investments in Latin America, in companies in the manufacturing, services, logistics and consumer goods sectors.
PCD is the distribution company of Petrobras in Chile and has 279 service stations and 8 fuel distribution terminals, operations at 11 airports, a stake in 2 logistics companies and 1 lubricant plant.
The final value of the deal, after price adjustments agreed between the parties, is estimated to be USD 490 million.
This transaction, carried out through a competitive process, is part of the Divestment Program planned for in the 2015-2019 Business and Management Plan and is still subject to the deliberation and approval of its final terms and conditions by the Executive Board and Board of Directors of Petrobras and the Executive Committee of Southern Cross as well as getting the applicable regulatory approvals.