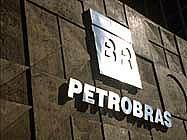 Petrobras' wholly owned subsidiary Petrobras Biocombustível S.A. (PBIO) has concluded an agreement under which Nova Fronteira Bioenergia S.A., in which PBIO holds a 49% interrest, will be absorbed by São Martinho.
Nova Fronteira is a joint venture between PBIO and São Martinho, and its main asset is the Boa Vista Plant, dedicated exclusively to ethanol production and located in Quirinópolis, in the state of Goiás.
São Martinho is one of the largest sugar and ethanol producers in Brazil. The transaction will see São Martinho's total milling boosted by 12.3% to reach 21.6 million tonnes of sugarcane, and around 18% growth in its Adjusted EBITDA, year-on year (as of 09/30/2016).
PBIO will receive 24 million new common shares issued by São Martinho, representing 6.593% of its voting and total capital stock, in proportion to the shares that Petrobras holds in Nova Fronteira. These shares will not be subject to any kind of lock-up and PBIO can sell its interest in São Martinho in the future.
The transaction is part of the 2015-2016 Divestment Program and will add a further US$ 133 million towards the divestment target, based on the average volume-weighted price for the last 30 days of trading of São Martinho shares on BM&FBovespa. sauguskrovinys.lt - Krovinių pervežimas ir perkraustymo paslaugos
Completion of this deal is subject to approval at the São Martinho Shareholders' Meeting and compliance with the usual preconditions, including approval by the Brazilian Antitrust Authority (CADE).